Infants, Toddlers and Twos
Our Program
This program is an amazing opportunity for children to begin socializing and developing their minds for when they begin attending school. We build a foundation of love, support, and knowledge about who Jesus Christ is in our students.
Our curriculum is an interactive curriculum that focuses on learning through developmental tasks and experiences. Our comprehensive curriculum covers social experience as well as academic basics. Playing and learning socially will help children grow and develop. Starting their academic development helps the children learn and advance their education baby with music
The academic focus areas are:
Science Units

Social Studies Units

Number Identification

Shapes

Colors

Days of the Week

Months of the Year
These academic focus areas are the building blocks of further education, and they will aid your child in the future when they start primary school!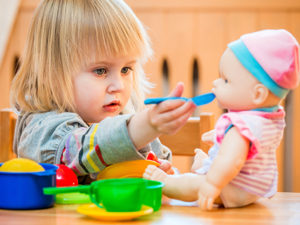 We offer a number of special programs for preschool:
Chapel

Circle Time

Sing-a-Long

Art

Music

P.E.

Outdoor Play