How to Enroll
We're so pleased and honored that you are considering our school for your child.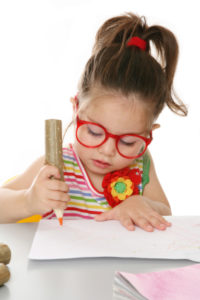 At Lamb of God we offer programs that promote learning and growing but, most importantly, that will give your child a strong Christian foundation. Proverbs 22:5-7 says, "Train a child in the way he should go, and when he is old he will not turn from it." We are here to assist you in that process.
Weekly tuition (Preschool) at Lamb of God includes lunch and two snacks per day for all children. Wipes are included for infants, toddlers and twos. Lamb of God is so much more than a school – it is a family!
Registration fees
Full Time families: $160 per child
Part Time families: $100 per child
The non-refundable registration fee must be submitted in full with the application in order to hold a spot in a class.
Discounts
We offer discounts for members and families who want to give their child the gift of education. We believe every child should have the opportunity to learn and know Christ.
Our discounts include:
A 5% discount will apply for tuition paid in full at the beginning of the session.

A 5% discount will be applied for each additional sibling, discount relates to the lowest tuition amount.

A 5% discount will be applied for families with members of the clergy, armed services, peace officers, fire-fighters, EMT's and educators.

A 10% discount will be applied to all Lamb of God Church members (in good standing).
All tuition payments must be remitted via EZ-EFT electronic bill payment (weekly for full time program/monthly for part-time program in advance of services rendered. We look forward to beginning a lasting relationship with you and your child.